ITHPMR Program Managers provide oversight of multiple programs and projects while supporting end to end activities to ensure goals are met.
Program management is the process of managing several related projects, often with the intention of improving an organization's performance. In practice and in its aims it is often closely related to systems engineering and industrial engineering.
Our program managers identify and manage cross-project dependencies, risks, issues, requirements, designs and timelines sought out from the program manager's project managers. With this, they are able to determine whether or not the program goals are achievable with satisfactory outcomes.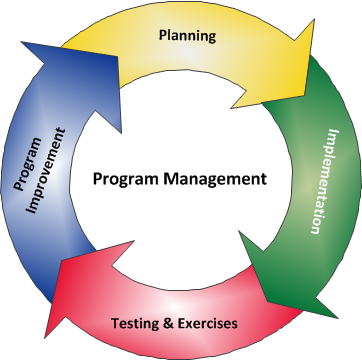 ITHPMR's program managers help to minimize issues which may be costly to the organization.
Our program managers specialize in precision, accuracy and gap analysis while controlling the overall program and monitoring the projects.
ITHPMR understands that on-time and early deliverables from all projects provide increased profit if sales are contingent upon them. .
The Keys to ITHPMR's Clients' Success
ITHPMR takes pride in seeing our customers smile. Our quality program management provisioning integrates the correct hybrid methodologies necessary for successful on-time completion.
Success is Just the Beginning!
ITHPMR provides successful results leading to solid steady-state operations amongst the IT team which leads to The Business.